You must be a member on site before you buy.
1. Select and add to cart interesting for you domains.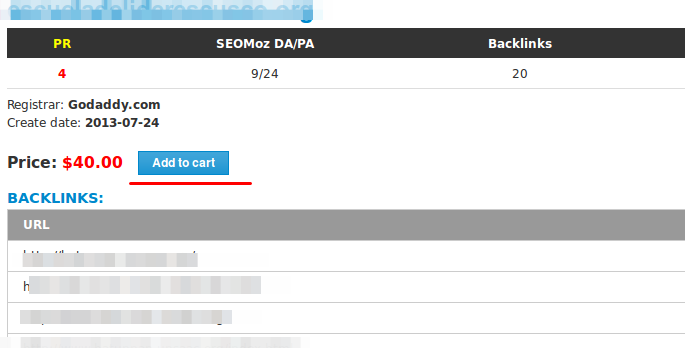 When you add to cart domain - domain will be reserved for you on 24 hours.
After 24 hours cart will be expired and reserve cleared.
2. Check your cart
Go to cart and check your order:


You can remove excess domains:

3. Checkout page
Go to checkout:


On this page you need to fill in the data needed to push.
Please look registrars on selected domains: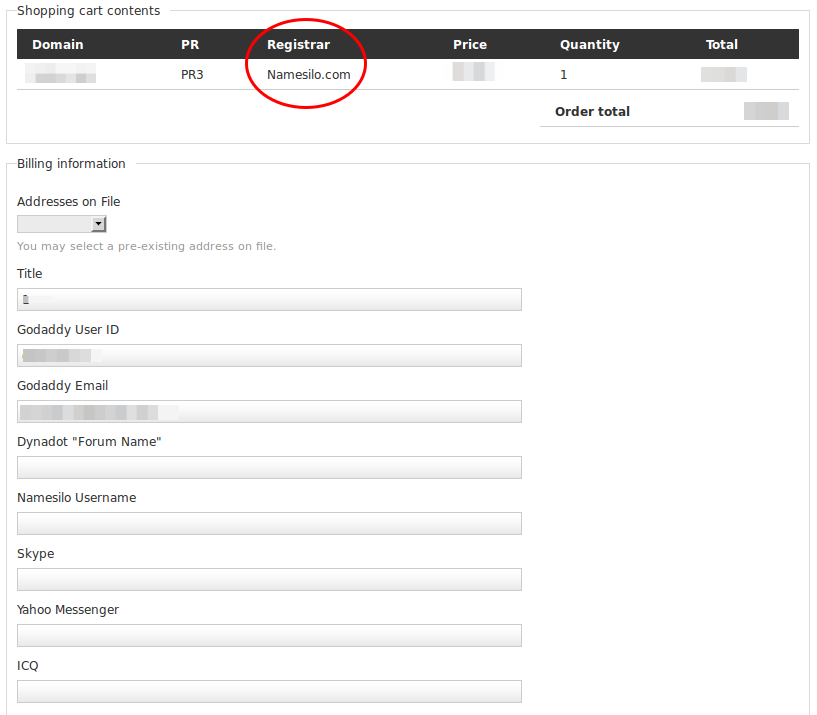 Data needed for push:
For
Godaddy
:
1. Your account "Username" (or User ID);
2. Your account email.
For
Dynadot
:
1. Your "Forum Name"
For
Namesilo
:
1. Your "Username"
Optional you can fill in your Yahoo/Skype/ICQ data for quick contact.
When all will be done - click on "Continue to next step".
4. Review order
On this step please review your cart, billing information and select payment method.
(Now available only paypal)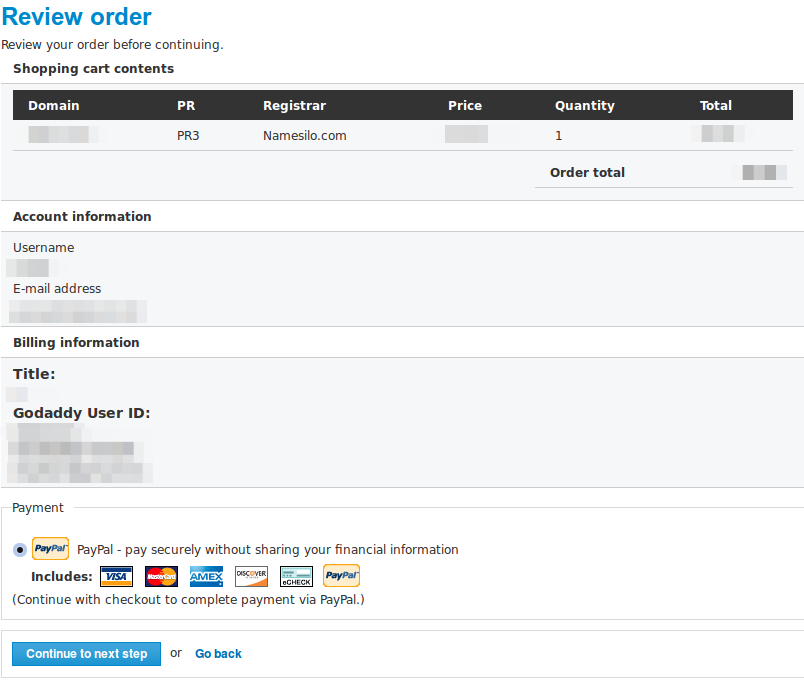 5. Pay for order
On this step pay for order using standard interface of paypal.
When payment will be completed, you will see a confirmation page:


6. Sending domains.
Domains will be sent to specific registrars in next 24 hours.
24 hours - it maximum time for send. Usually domains send after few minutes after payment.

If you have any questions, you can send a message to any way you like.
Contact details
Or leave a comment on this page.